You know that you've been too long in a small city when everything about Trondheim seems big: the cathedral, the shopping mall, the bike paths, the layer of ice on the street, the nightlife and even people's smiles. Here's the story of a weekend in the heart of Norway: Trondheim.
This time it was me and five other Romanian girls planning a two day getaway into a so-called active student city, which actually proved to be one of the best memories of our trip! Buses full after midnight, young people singing and looking for memories to recall the next day, streets crowded even at -5 degrees outside, and all kind of colors and sounds accompanying travelers wherever they went. Welcome to Trondheim!
Students. Many students!
We were lucky to know an Erasmus girl who was actually studying in the city, so she was our key access to a quite important side of Trondheim: a huge campus full of students. It was Saturday night, which was quite promising, and for us it was love at first sight! Multiple flags from different countries were displayed at almost every window, there were different kinds of music playing on every floor and there was a lot of people. Everywhere! Some of them had weird glasses or hats on, and they would talk to us as if they had known us all their lives.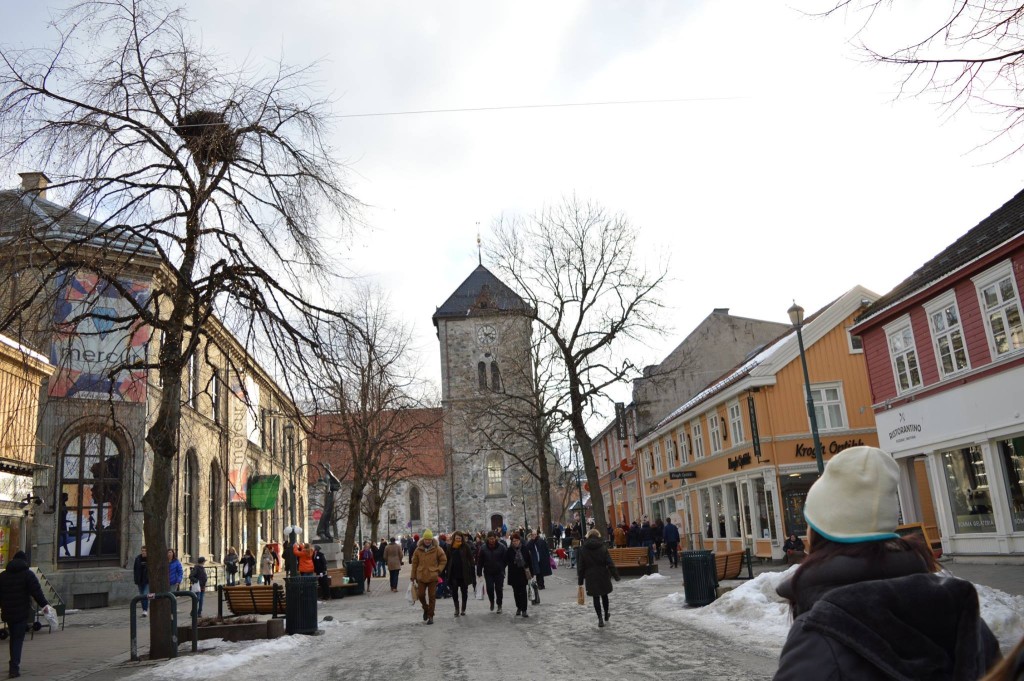 A few hours later that night we were in the city center. Turns out, Trondheim has a lot to offer when it comes to pubs, bars and cafés. It was early February, so trees were still decorated with white fairy lights. There was ice everywhere as well, which made me wonder why nobody had taken care of it as we are used to in Volda. Maybe it was a trick to keep people awake and watchful of their steps. Or maybe it was just part of the city's magic – an icy mirror so that the beautiful red, yellow and green houses would reflect their charm.
Couchsurfing in Trondheim
One of the best things of our trip was the people we met and their creative homes! As usual, we looked through Couchsurfing for some locals that could host us for a few days. This way we met Øystein and Marte, an adorable couple that was generous enough to have all 6 of us. Their place was filled with board games, books, cards, dolls… Even the lights changed colour according to your mood! We got the chance to expand our musical skills by playing some of their instruments: guitar, ukulele, flute, djembe, and tambourine. Regarding food, they really treated us: from a tasty breakfast with brown cheese as the main ingredient, to a delicious home-made deer meal.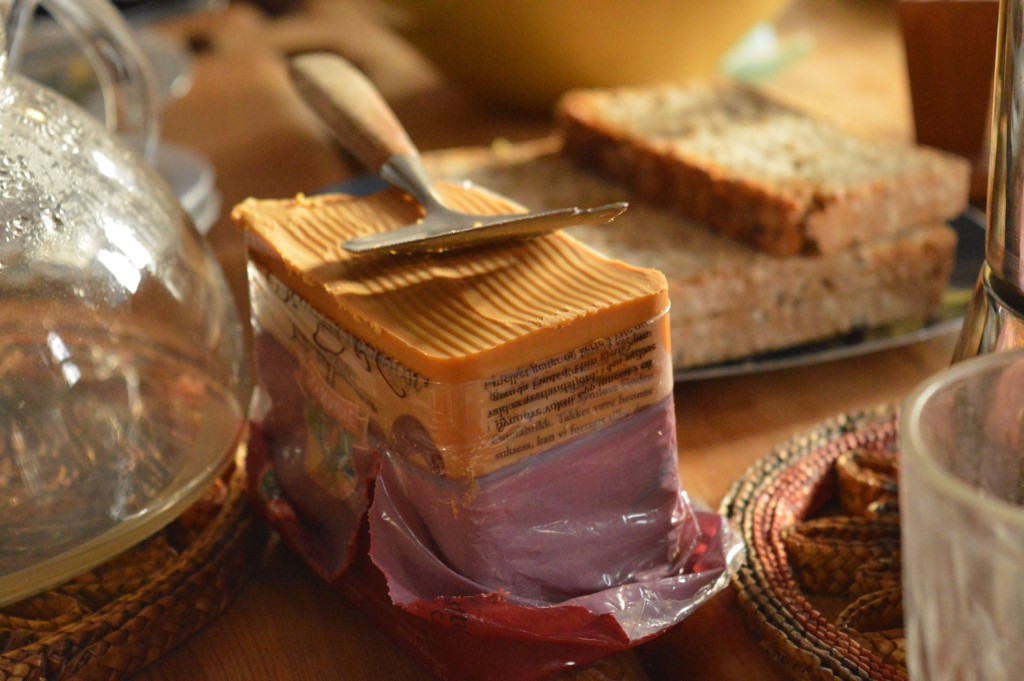 Later on, we were lucky to see another side of Trondheim's cathedral, a highly touristic place. Øystein works as a stone sculptor there, so he invited us in to have a look behind-the-scenes. At the moment they are renovating a part of the building, so he showed us the stone carving process and the architectural plan. Then he offered us a guided tour inside the cathedral, which was really impressive.
Last day in Trondheim
We couldn't leave the city without taking a stroll first around the harbour – even though it was a very cold day, and it would have probably been a better option to go skiing instead. We were extremely excited to try the many guitars and interactive sound systems in the Rockheim Museum, which is also worth a visit for the panoramic view of the harbour you can get from the top floor.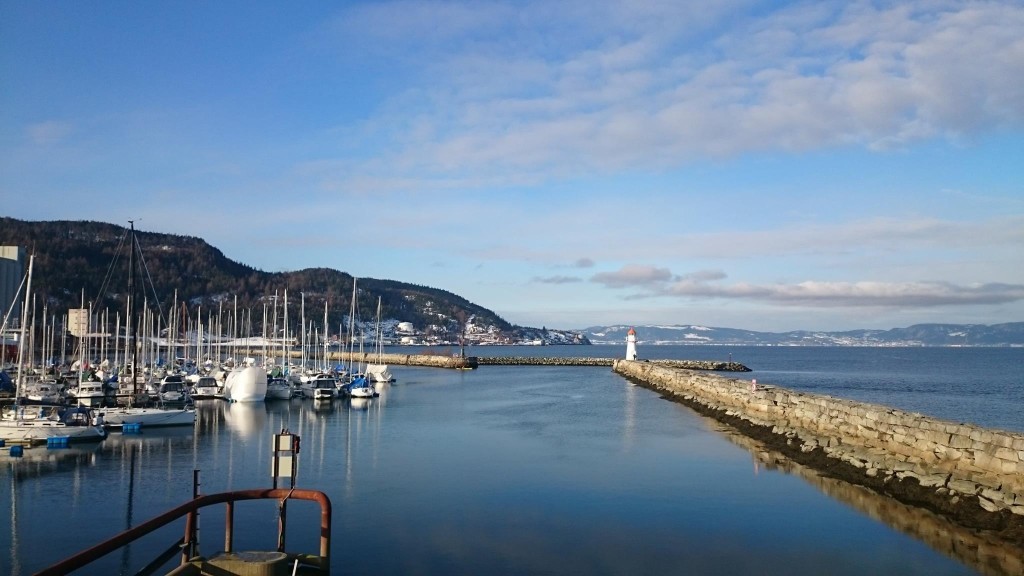 In the end we got tricked again by the "everything is closed on Sunday" rule here in Norway, and so we had to drink from a jukebox coffee to warm up a little while waiting for our bus to come. On our way home, though, all 6 of us had a typical "big Trondheim smile" on our faces. It had been a fun, off-the-beaten-path weekend.