Cruises, people wandering around the streets, cars, bikes and cabins fully booked – that's the typical image of Geiranger in the summer time. But how is it like to be in this little town in the off-season?
Thanks to an amazing internship opportunity, I got the chance to move to Geiranger and experience a whole different side of Norway. The Geiranger fjord: a UNESCO World Heritage paradise. It's mostly famous for its breathtaking views, boat tours, mountain hikes, old farms and fishing spots.
Being there in spring time was surprisingly different from the research I'd done. The town was completely silent. The few shops in the center were all closed, there wasn't a soul in the streets, and night came no later than 6. "Geiranger in April is the best", a neighbor of mine would say a week after my arrival. It took me a while to believe him.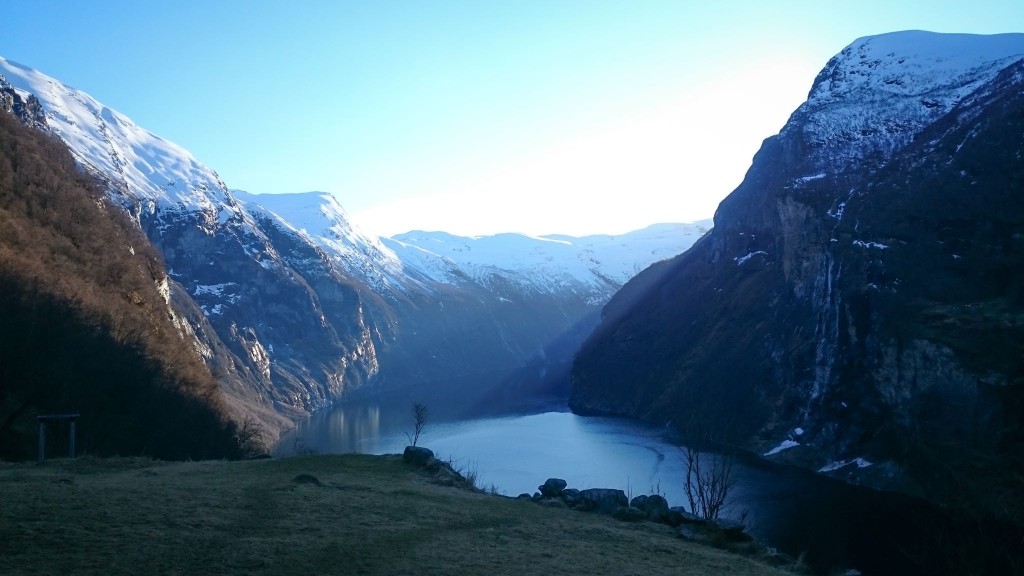 What can you do in Geiranger in the offseason?
Coming all the way from Volda, a student city, to the quiet Geiranger was a big change, but as days were passing by I started to realize that this place was not that bad after all. The view over the fjord is impressive anytime of the year, with its landslide landscape and steep mountains. If you're lucky enough you can even catch a glimpse of some small avalanches, therefore jogging was never as exciting and terrifying as then!
I also started to discover the local products. I fell in love right away with Geiranger Sjokolade, a fine chocolate that's made in town in an old boat house; carefully decorated with old vintage tables and wooden chairs. I had the chance to meet the owners of the place, and I actually got permission to see with my own eyes the whole process of making the chocolate. It was fascinating.
Then I added some new flavors on my beertasting list: Geiranger Pilsner and Pale Ale. The visit of a friend was the perfect excuse to go to the local brewery. As usual, Norwegian hospitality made this tour a very special experience, and we got the chance to talk to the workers about the beer-making process.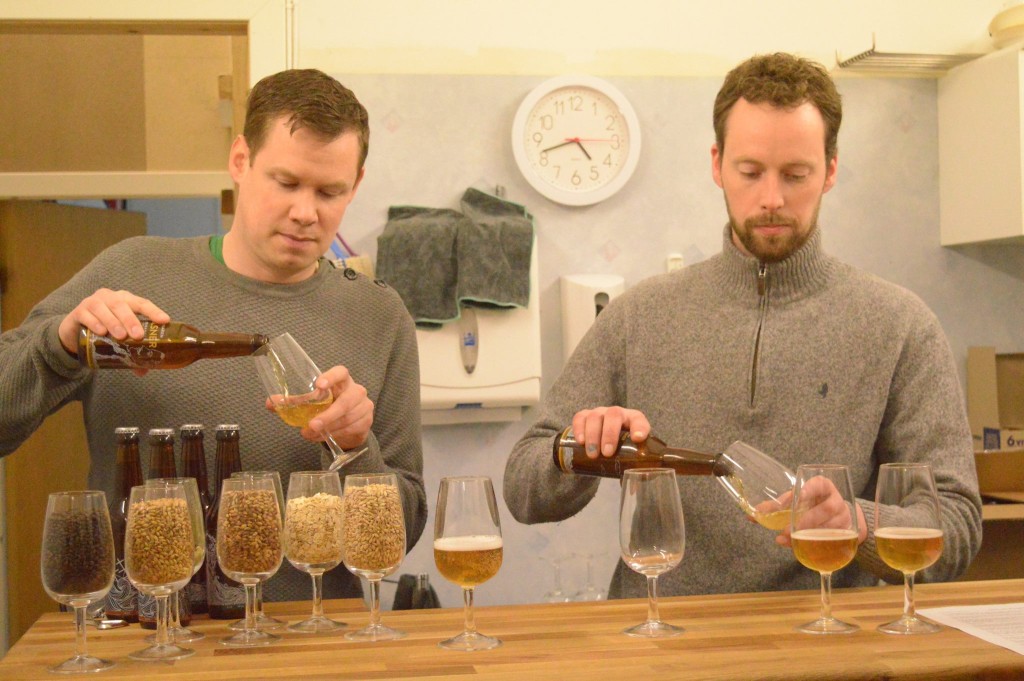 Living in the quiet Geiranger, I also discovered that locals like to meet up on Wednesdays at a place called Brasserie Posten, a cozy restaurant that hosts a weekly quiz night. Saturdays, on the other hand, usually offered unforgettable parties at random people's houses. As this apparently-forgotten place surprised me, my days off became the perfect chance to keep on exploring new sides of Geiranger.
The off-season, I found, is also quite charming when it comes to seeing the Northern Lights, something that's not possible during summer. Nothing compares to a starry sky and a night lighted up by playful waves, layered above your head in Geiranger.
April is also a great time for taking a boat trip to go waterfall sighting or for fishing herring –which can only be found during this time in these waters. And I tell you, it is quite experience: no tourist boats, no noise, no sounds – just you and the nature.
As you can see, and contrary to what many people believe, the off-season is not only about snow. With the arrival of spring comes the fresh splashes of color, together with longer days and warmer sunlight. Geiranger becomes a relaxing fairytale. I do start to realize that maybe my neighbor was right in the end: April may actually be the best month to be here!