Thousands of refugees risk their lives by crossing the Mediterranean Sea to find better opportunities in Europe. After a long journey, some of them arrive in Volda. How did they get here? What is their story?
I've talked to Adel Dabbas (40) from Syria, Arman Nesrean (20) from Iran, Mlete Oqube (36) from Eritrea and Gabriela Aas Vestre (19) who is a Norwegian volunteer of RE:ACT.
Kids can go to school and play outside
Adel is originally from Aleppo, Syria. He has been living in Volda for 11 months now. The war in Syria began 5 years ago. Every second he feared for his life, because it wasn't safe in Aleppo. He got caught in the middle of shootings several times. Once, he was sitting in his car while it happened and the bullets went straight through the car.
The main reason they left was for the safety of their children. Adel has two sons and one daughter. They couldn't always go to school because of kidnappings. When they arrived in a refugee camp in Turkey, they urged him to go to Norway. The journey took him 10 days. Now, they have to build a new life here. At first, it was difficult to get used to the change. It wasn't like back home in Syria.
– Volda is so quiet and peaceful. It is really strange that kids can play outside and go to school. They have a roof over their heads and food on the table every day. I am thankful for that, says Adel.
Back in Syria, they had to worry about the kids constantly. Now they can forget about all of the misery they've been through. When they first got here, it was not as easy.
– The kids were scared every time they heard a plane. The memories of the air bombings came back, he recalls.
Seven years ago his mother passed away of cancer.
– I'm glad she passed away and didn't have to see the war. My father still lives in Aleppo. He doesn't want to leave and wants to die at home.
A package of TNT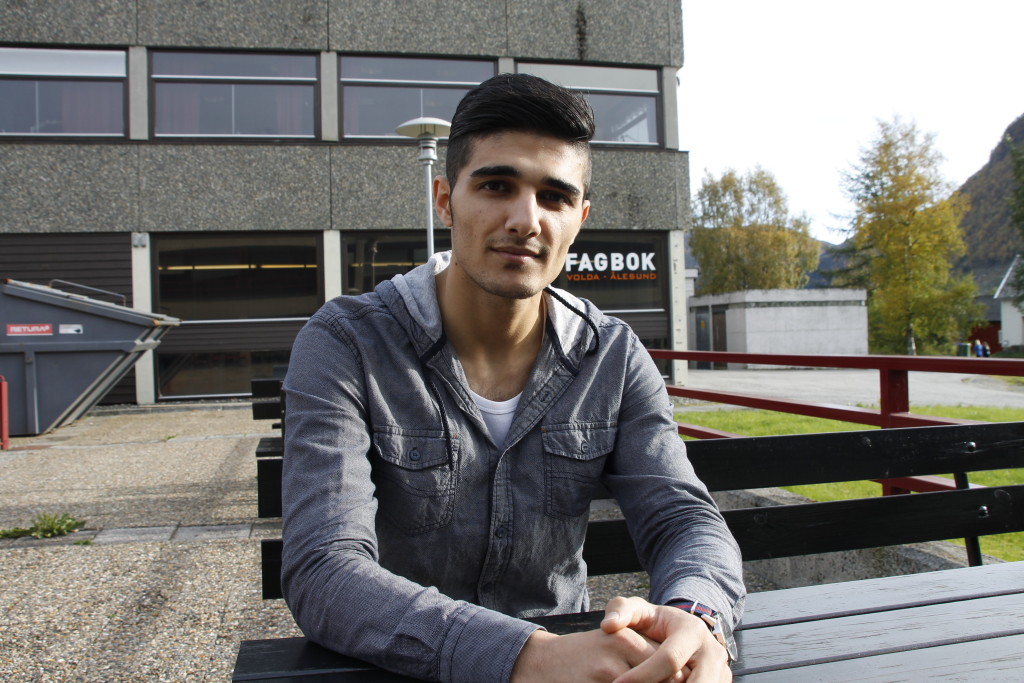 Arman is from Iran and has been living here for almost two months. His father was a member of a political party. A lot of people were against this party because their ideas were against the Iranian government. He remembers,
– Once they gave us a gift and told us it was a cassette recorder. My dad thought it was suspicious. Apparently it was a package of TNT.
So they moved to Iraq, but they were never treated as citizens because they were Iranians. Arman tried really hard to get papers. However, they told him he couldn't get an ID because of his nationality.
– Back home I played football and even made it to the trials. But they kicked me out, because I didn't have an identity. I was angry, so I threw all of my stuff in the trash and didn't play for a year.
He traveled through ten countries in 21 days to get here. His family is still in Greece, because they didn't have enough money to come with him.
People of RE:ACT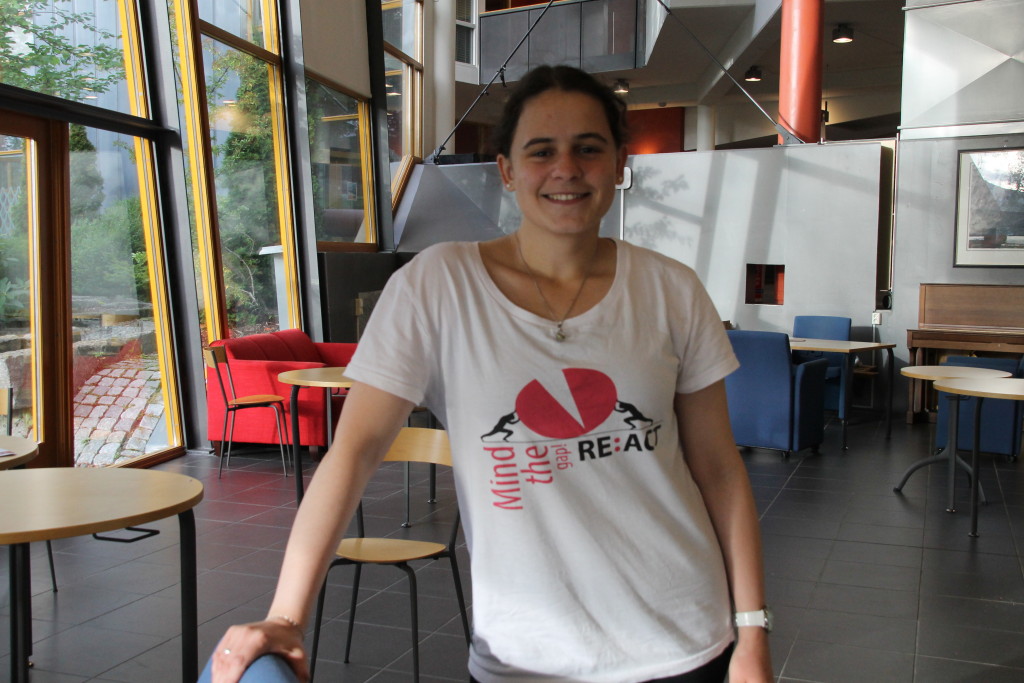 Gabriela is the Vice Leader of RE:ACT, a student organisation that helps refugees. They organize different activities for them: hiking, swimming lessons for women, Norwegian classes, and homework sessions for the kids.
– I think young people want to help, but they just don't know how. RE:ACT is a good way to help the refugees, she says.
Corruption in Eritrea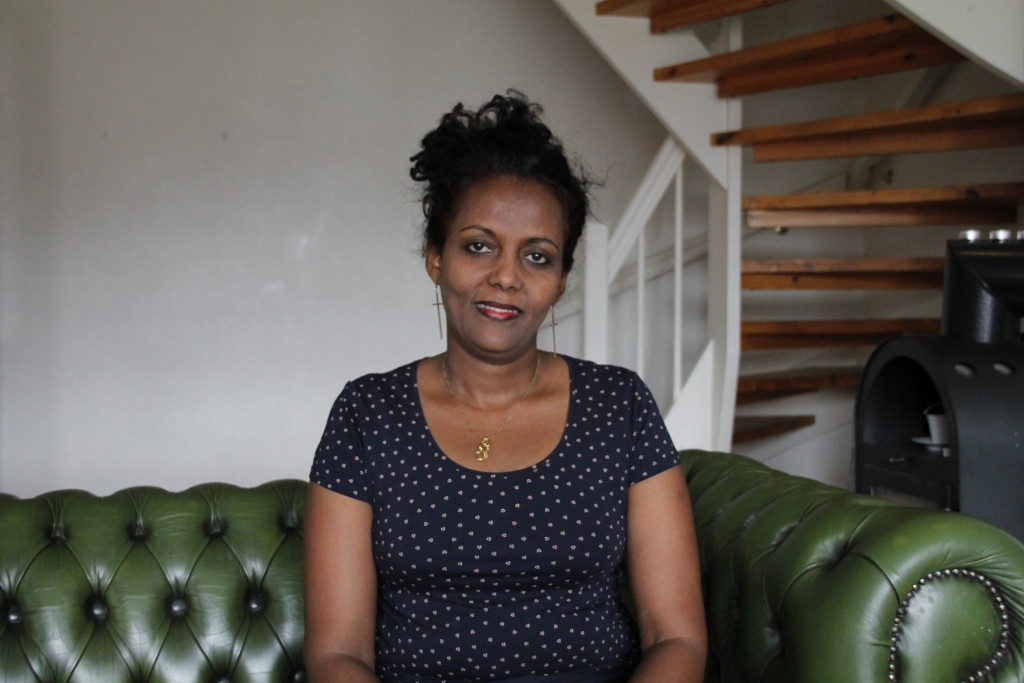 Mlete is from Eritrea. She has been living in Volda for 14 months now. She lives in a house with six other women from her home country. She left Eritrea because of political reasons. At home, she was a secretary at the national service for a very long time.
– I left my country illegally because I needed to protect myself. Many soldiers in Eritrea are corrupt. If they caught me, they would have thrown me in prison, she says.
Her journey from Eritrea to Norway took a lot of time and effort. It took Mlete six months to get here, but it was worth it. She loves it here in Volda: the people she has met are really polite and she has learned a lot from of them. The only thing she really misses is her family, especially her mom. It is possible that she has to move to Molde in a few months.
– I will miss the people of RE:ACT. They taught me a lot of Norwegian and I have had a really good time, she states.